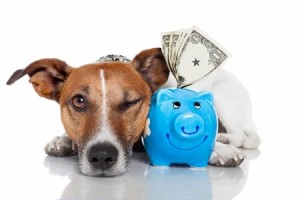 Saving money on energy is not just good for the planet – it's good for your pocketbook as well!
You can save plenty of money with a few easy and small changes, like these:
Simply insulating your home thoroughly can make a huge difference in your heating/cooling bills. Seal areas around windows and under doors to prevent drafts. If your home is older, look into replacing old windows with energy efficient windows.
Installing programmable thermostats can yield a cost savings of about 30%, but only if you use them. About 25 million households own programmable thermostats, but less than half know how they work. When you use your thermostate, keep it a couple of degrees lower in the winter, and wear sweaters; in summer, keep it a couple of degrees higher o and use fans.
If you don't have a programmable thermostat, turn off your AC or heating during the day.
Get into the habit of turning off lights every time you leave a room, and replace your old incandescent bulbs with energy efficient ones.
Shut down/unplug computers, TV's, sound systems, and appliances when not in use; if you plug these items into a power strip, you can turn them off without unplugging them.