Tax professional benefits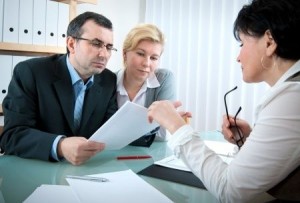 Bookkeeping is probably one of the most dreaded tasks for many people, especially small business owners who don't have much experience in this field. However, it is one that must be done in order to avoid any unfortunate encounters with the IRS and the government. Because of the boring and complicated nature of bookkeeping, you may want to hire a bookkeeper to do the job for you, and doing so comes with a lot of benefits like the ones outlined below.
Professional services
Being a DIY bookkeeper can be very challenging because of the many work that goes into the job. By hiring a professional bookkeeper, you can do away with all the hassles of being a data entry clerk and accountant rolled into one. A professional bookkeeper is knowledgeable with the different practices and guidelines that must be employed in keeping records, and they can greatly help you in reducing those bookkeeping mistakes that many DIY bookkeepers commit.
Top of the line bookkeeping systems
Bookkeepers rely on computer software and systems to help them get their jobs done, and hiring a bookkeeper will allow you access to these tools. There are businesspeople who go online, search for free bookkeeping software and use them. However, most of these free systems are either incomplete or have limited features, and are even inefficient in completing the task, leading to significant mistakes that can cause you problems with the IRS. A professionally crafted bookkeeping system will also be able to keep your records for years, so you can refer back to them when an IRS audit unexpectedly happens.
Improved Work Efficiency
Hiring a bookkeeper for your bookkeeping needs does not only save you from a lot of headaches but can also save you a lot time – time which you can use on other important aspects of your business. Since your bookkeeping problems are now the worries of another person, you can start focusing on your work and thereby increase your work efficiency.
So this tax season, be sure to hire a bookkeeper for your tax and bookkeeping requirements. In due time, you'll realize that whatever money you spent on hiring a professional bookkeeper is properly compensated by the income you generate because of your improved focus and efficiency in business.